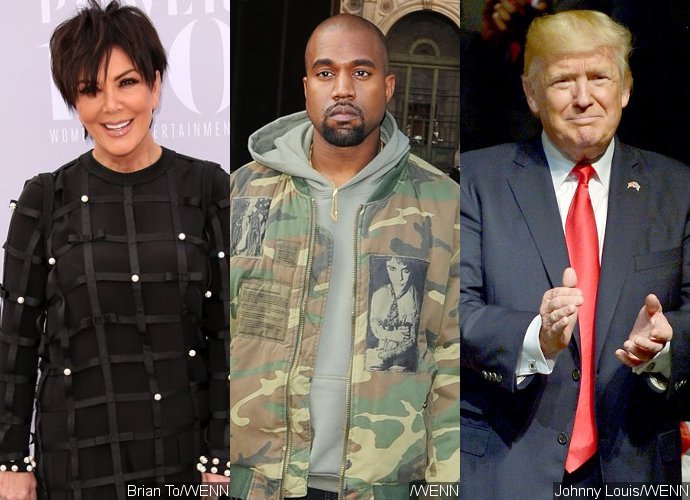 Kris Jenner is seemingly ready to join the "Kanye West 2020" campaign team. Although the "Gold Digger" rapper hasn't talked about running for president again, the "Keeping Up with the Kardashians" star has a special reason that makes her support his plan to run for president against Donald Trump.

According to HollywoodLife.com, Kris wants her family to keep making headlines. "Kris has felt the heat of Donald Trump taking over all the headlines that would be normally dominated by her family," a source tells the website. "With them out of the news cycle they have been accustomed to, it effects their bottom line and Kris is hoping that someone will get engaged soon or a baby will be announced to get people buzzing again."
"She also hopes
Kanye sticks
by his
2020
announcement because she knows how much press that would be for them," the source goes on saying. "She is trying to
transition
into the next phase of her
empire
and it is harder than expected and she is
blaming
the new
President
and everyone's obsession with him."
Two years
ago,
Kanye
announced that he would be running for
president in 2020
. "We
gonna teach
our kids that they can be something. We're gonna
teach our kids
that they can stand up for themselves. We're gonna
teach our kids
to believe in themselves," he said at the 2015
MTV Video Music Awards
. "It's about
ideas
bro, new ideas bro. People with ideas. People who believe in truth. And yes, as you probably could have guessed by this moment, I have decided in 2020 to
run for president
."